上記の広告は1ヶ月以上更新のないブログに表示されています。
新しい記事を書く事で広告が消せます。
Nov. 7, 2015, has appeared to have been made on both days of the 8th "O-nawa Asobi 2015".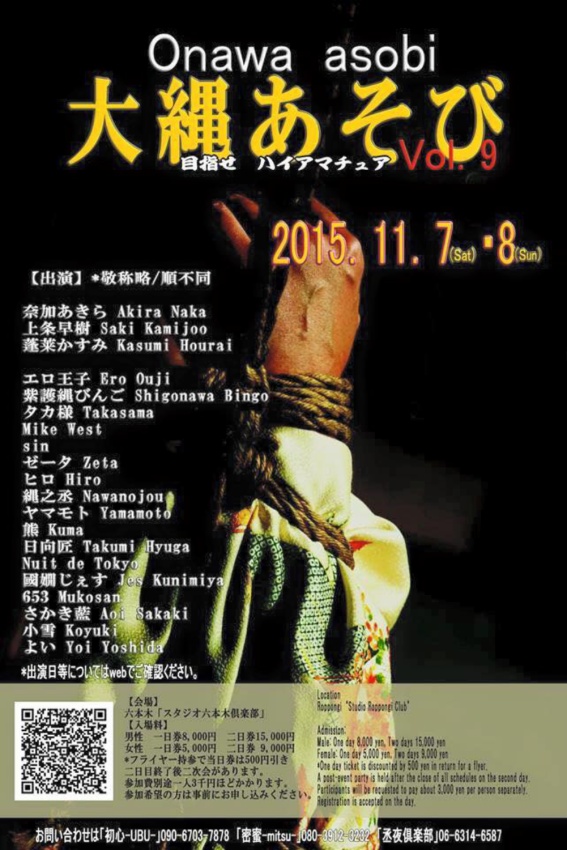 My appearance day, seven on Saturday, was the appearance of incense board with a tension that third from last.
Onawa guess because it was thought to be on the stage, production is not so much consciousness, it played out to enjoy the rope with a partner in the natural posture on the whole surface.
performer:Jes model:Iruka photo:Satou
続きを読む
スポンサーサイト
[PR]
[PR]
August 2, 2015, in Nagoya of Onishi Fort, summer event called bondage and the ghost story of collaboration "ON-BAKU" was held.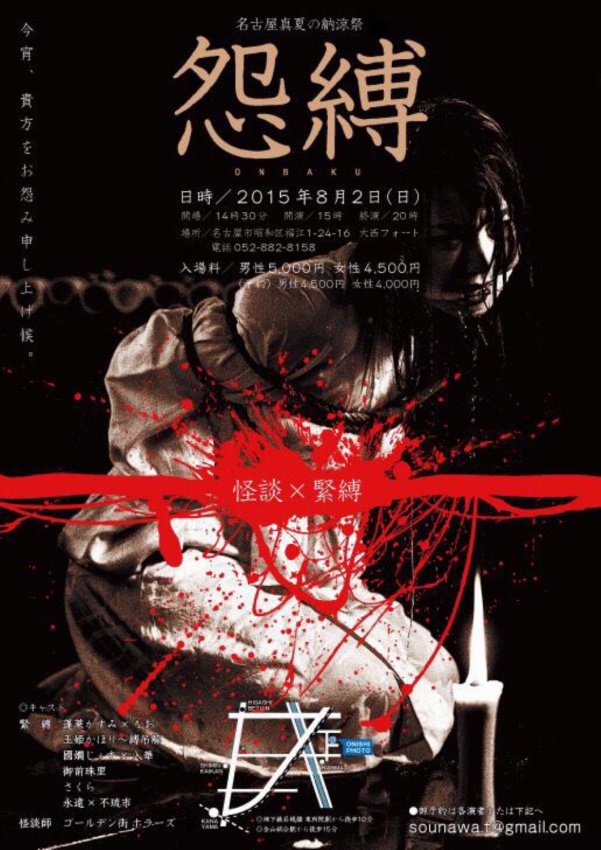 It was a really great event that you appreciate that you were able to participate.
We now had come upon this in experimental repertoire that is a collaboration of the bondage and storyteller of ghost story.
Eventually things will get rave reviews from customers and other performers like, it became the emotional Starring the product.
Please refer to the situation at this time with a photograph.
Lighting and shooting of up-and-coming photographer "Yasui Kisho" Mr. reblogged please charge.
performer:Jes model:Iruka photo:Kishou Yasui
続きを読む
June 20th and the 21st, 2015, is Onawa-Asobi of the third time in Osaka was held.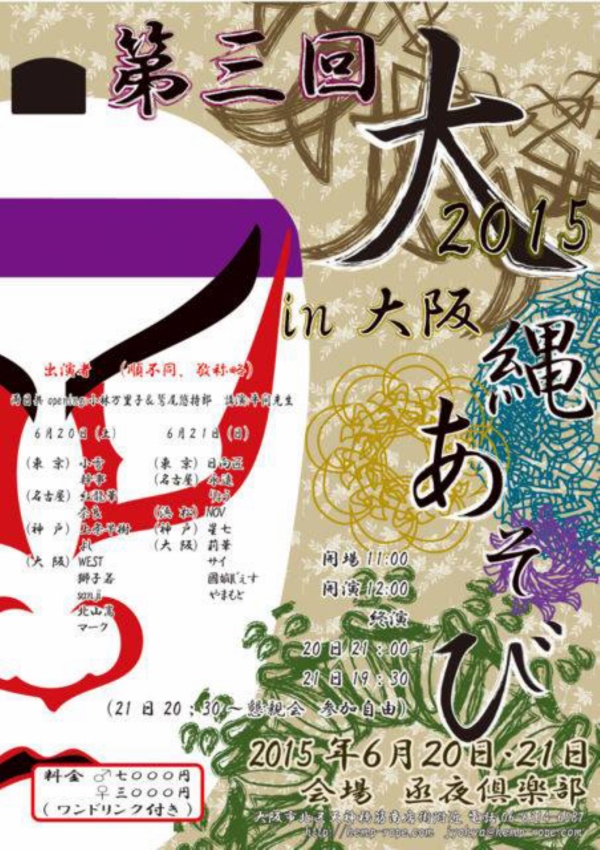 I was going to cast on the second day.
Onawa of Osaka all three times will be the perfect attendance.
performer:Jes model:Iruka photo:unknown
続きを読む